Efficiency factor of polyester geogrids in the reinforcement of asphalt layers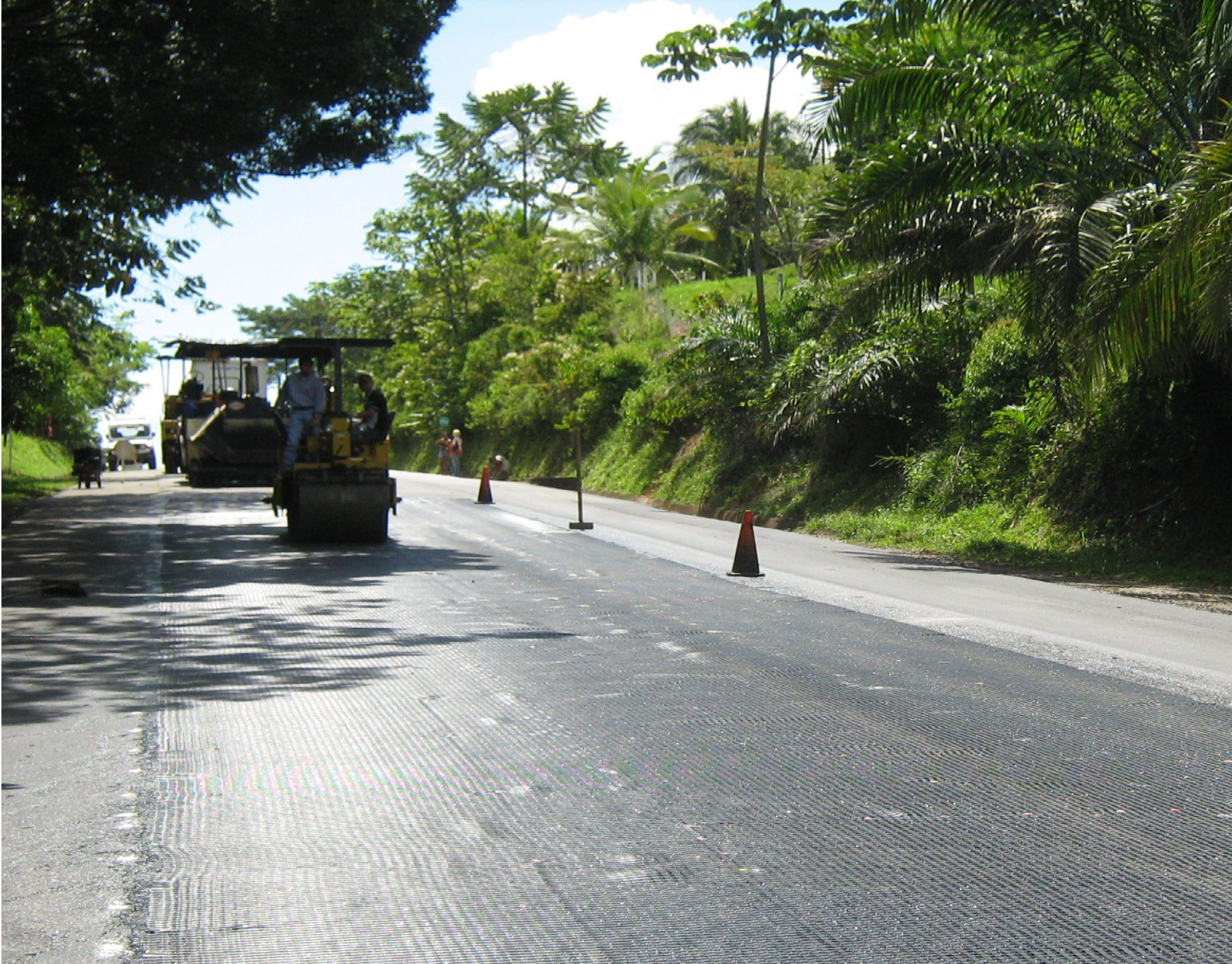 The use of polyester geogrids, in the reinforcement of asphalt layers, is an innovative solution that offers multiple advantages in the performance of pavement structures. These control the reflection of cracking, generate an increase in the fatigue life of the asphalt layers and reduce the cost of pavement maintenance, among other benefits. (See Fortgrid Asphalt brochure).
Despite the advantages that geogrids offer in the reinforcement of asphalt layers, they are a little-known solution in the sector. Thinking about this reason, Professor PHD. Lubinda Walubita, a researcher at Texas A&M University-TTI (Texas Transportation Institute), developed a research work for Geomatrix with which he tried to determine the capacity of Fortgrid Asphalt geogrids, in dynamic load tests and, thus, quantify their contribution to the pavement.
The presentation of this research work was developed in three parts:
In the first part of the conference, the Civil Engineer and Specialist in Advanced Pavements from the University of Arizona ASU, Omar Torres, addressed the problem of cracking in flexible pavements, from the causes, as well as the challenges when rehabilitating them. Traffic conditions, thermal gradient, oxidation, volumetric changes, materials and designs are important topics in understanding the problem during the conference.
In the second part, Professor PHD. Lubinda Walubita, shared the background, findings, results, and benefits of Fortgrid Asphalt polyester geogrids. Evaluating the improvement that the polyester geogrid will achieve when incorporating it into a project and the benefits in structural terms (performance and useful life, material optimization and cost reduction), show its superiority.
The conference ended with a recount of emblematic projects in Colombia and Ecuador, by Eng. Omar Torres, where Fortgrid Asphalt polyester geogrids were installed. Through photographic material, the use of geogrids in urban and rural roads, as well as airports, where it was necessary to rehabilitate pavements, was evidenced. The construction of Avda. José Celestino Mutis, in Bogotá; the Cali-Yumbo highway, or Via de los Industriales; the Marine Infantry Base (BEIM), in Coveñas and the Cotopaxi Airport, located in Latacunga (Ecuador), among others.
If you are interested in knowing in detail the research work, or want to deepen the topics discussed in this conference, we invite you to consult the following link.