We manufacture a wide line of high-performance products, designed based on knowledge and experience of both geosynthetics and their functions, as well as market needs. Additionally, we have a line of commercialized products, allowing us to have a robust and complete portfolio, ready to meet the needs of each sector.
Civil Engineering is one of the branches of engineering that has more specialties, since they range from those that focus on construction to those that focus on the sanitary and environmental field. Therefore, carrying out studies that lead to one more degree in each of its applications is essential for the successful development of each project.
We provide support with specialized engineers for the assessment of engineering challenges and evaluation of alternatives. Tell us about your project!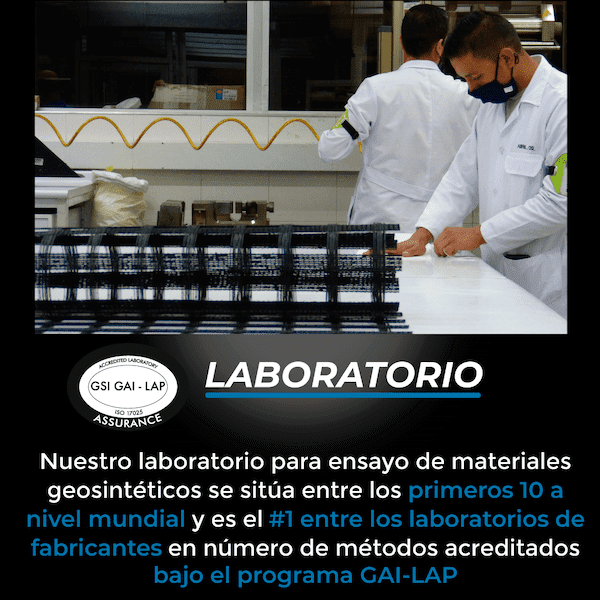 With more than 40 methods accredited by GAI-LAP, it is consolidated as the most important high specification geosynthetics laboratory in the region.
The Laboratory is an Entity own and autonomous that supports the quality and main virtues of the products, granting criteria, objectivity and trust to the client. This accreditation was granted by the Geosynthetic Accreditation Institute (GSI) under its accreditation program GAI - LAP