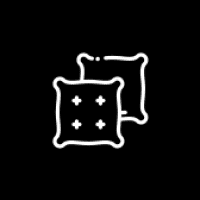 Textile Mat
Temporary cover in woven geotextile designed to fill with concrete.
Quiltcrete Articulate
Articulated Colchacreto is a textile form designed to be filled with hydraulic mortar in order to obtain predetermined forms to be used in protection works or coatings against erosion.. It is made up of two layers of interwoven geotextile on its lateral edges and in intermediate zones distributed in such a way that when it is filled, a system of articulated blocks is obtained that remain interconnected through the layers of geotextile and through interior longitudinal and transverse tendons. It presents a high resistance in its fibers, which allows it to perform adequately under the pressure of pouring the concrete and an adequate size of the opening of the pores, to filter the excess water from the mixture. It is designed to form hydraulic lining structures where the phenomenon of undermining or settlement in the supporting soil is anticipated.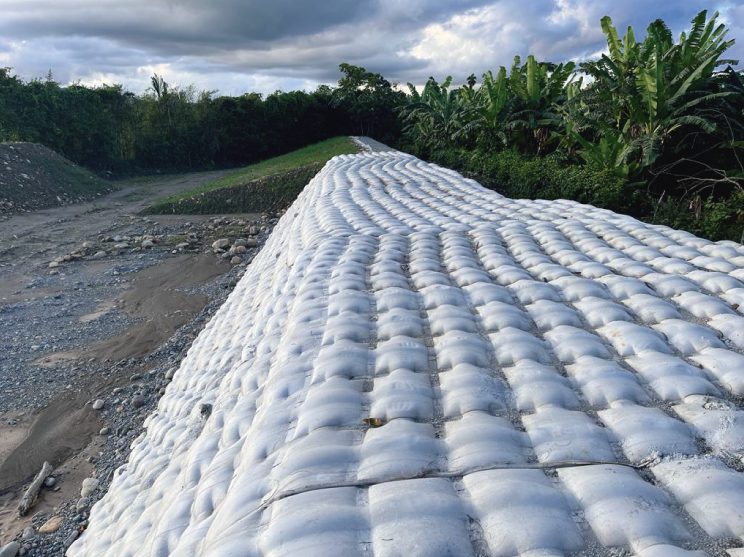 Protection of structures with Hydrotube
River bank and
shoreline protection
___________     Advantages  __________

High coverage area/concrete volume ratio

Adapts to different ground surfaces, even under water.


Easy installation with no skilled labor or specialized equipment required.

High installation performance.