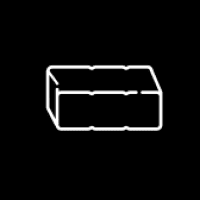 Rectangular prism in woven geotextile with internal structural tensors, designed to be filled in situ by mechanical or hydraulic means with sand or soil from the site.
Hydroblock
Hydroblock It is a block-shaped structural container made with encapsulated geotextile of high resistance to weathering from fibers of the exclusive G5 Multifilament of high-tenacity polyester (PET).
Designed to be filled by mechanical or hydraulic means with soil or sand from the site, to obtain units of great mass and volume that are accommodated on the ground in a versatile way due to their shape and size. They are used in the construction of gravity structures, in the facade of walls in reinforced soil and in hydraulic control structures, bank erosion control and rehabilitation of eroded banks, revetment of channel slopes, bank enhancement and protection of underwater pipelines. .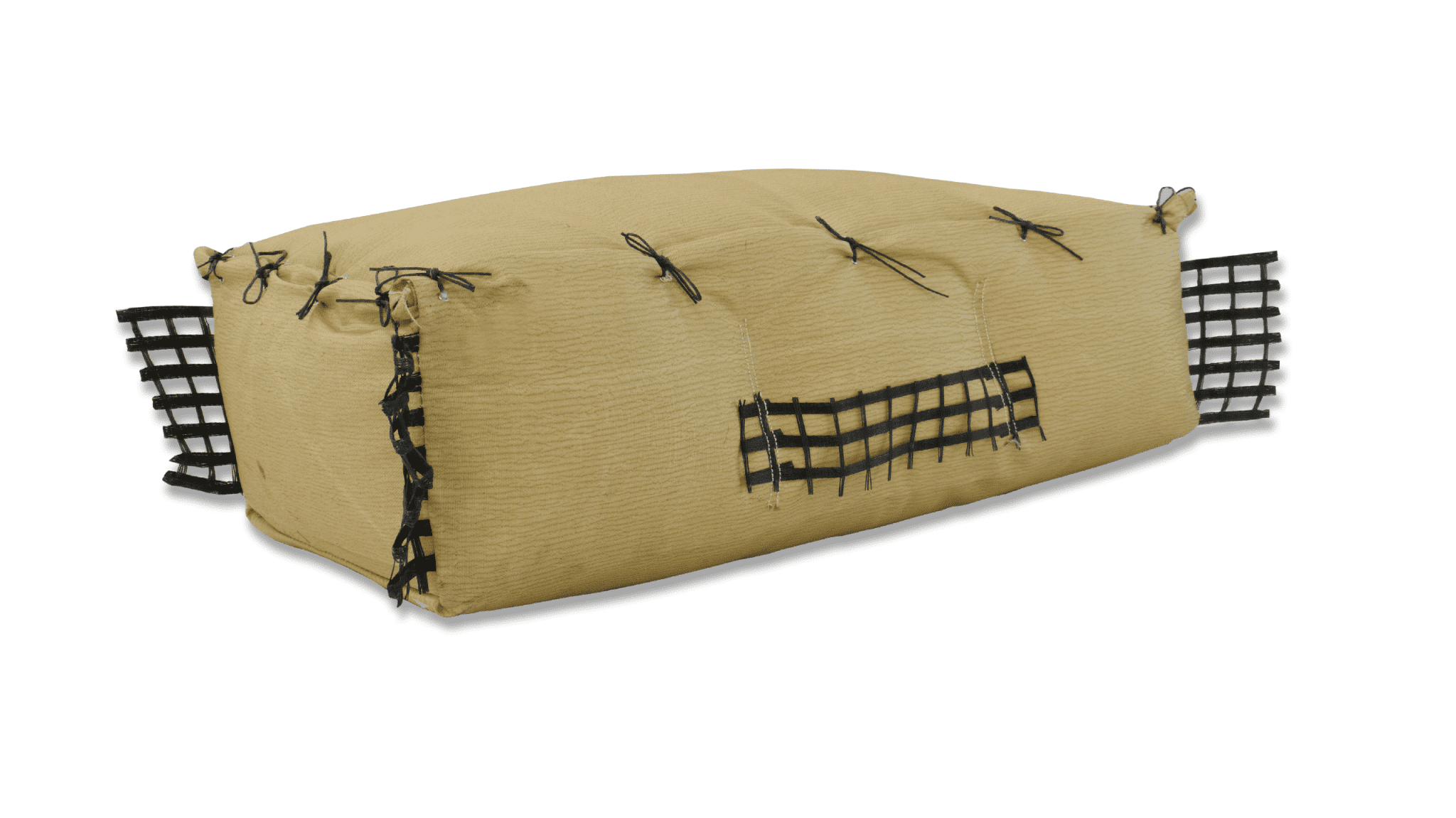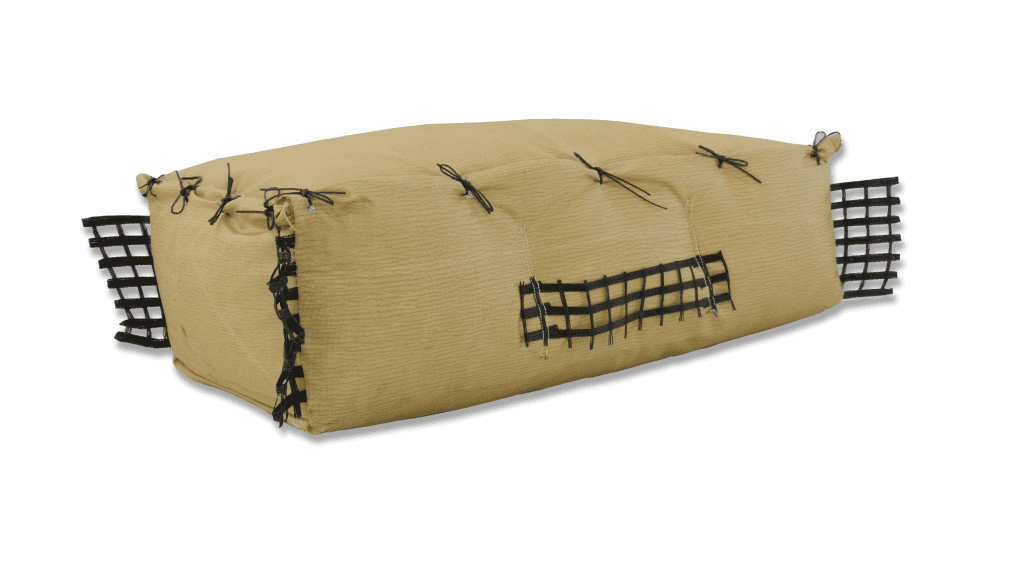 River bank and
shoreline protection
_________
Advantages
_________

When compared with traditional systems such as rip-rap, concrete bags or gabions, it turns out to be a more economical and versatile system, since it does not require specialized labor, it only requires material from the site for its filling and a smaller tool, allowing speed execution, even in places where access is difficult and expensive.

Structures made with HYDROBLOCK® accommodate irregular surfaces and allow settlement or accommodation without affecting their performance, unlike rigid structures built on soils with low bearing capacity.

They are versatile units that allow the construction of structures in stages in a modular way.

They can be tied together to form a monolithic body.