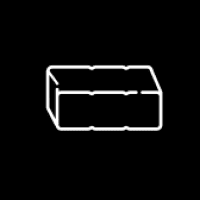 Rectangular prism in woven geotextile with internal structural tensors, designed to be filled in situ by mechanical or hydraulic means with sand or soil from the site.
Geobrick
Geobrick is a rectangular textile structural container, portable in size, made with highly weather-resistant encapsulated geotextile, made with fibers from Geomatrix's exclusive high-tenacity PET multifilament G5. It is designed to be filled manually with the soil of the site or any kind of available ground material, obtaining units of mass and volume for handling by hand that are accommodated on the ground in a versatile way. It is equipped with an internal structure that guarantees its prismatic shape, side and front handles for handling and assembly with other units, and a double lid system that safely contains the filling material.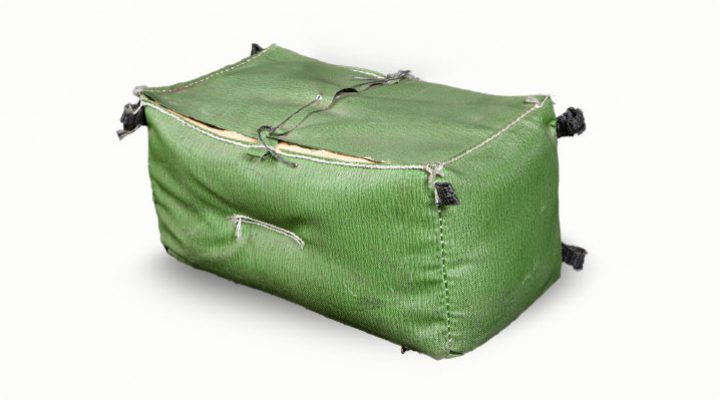 Protection of slopes and slopes
_________
Advantages
_________

It only requires material from the site for its filling and a minor tool, allowing speed of execution, especially in places of difficult access.

Can be assembled on site or prefabricated and then taken to the construction site.

Its closing system guarantees the safe confinement of the material during transport and its handles allow it to be transported manually using metal hooks or a smaller tool.

The placement can be done at convenience supporting the element on any of its faces, favoring the stability or durability of the element and the structure.

Structures made with GEOBRICK accommodate irregular surfaces on slopes and allow settlement or accommodation without affecting their performance.

They have high resistance to tension, tearing and punching.

They present low installation damage and high durability when exposed to UV rays.

Resistant to aggressive natural environments.