Three advantages of using polyester geogrids in the reinforcement of asphalt layers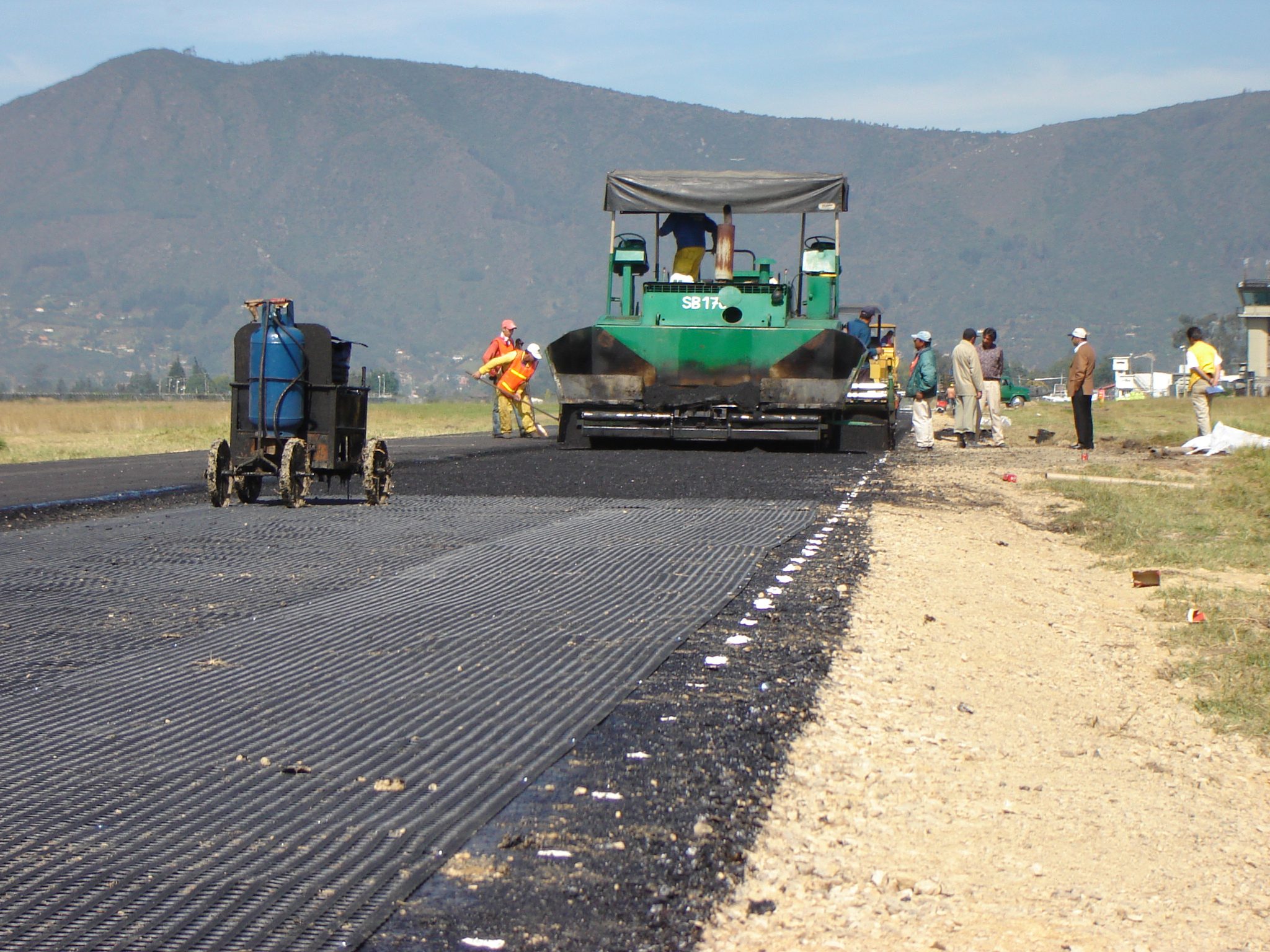 The reinforcement in the asphalt layers of the pavements with polyester geogrids is a solution that has been implemented in the construction of roads or their maintenance in various countries. Among them, Colombia and Ecuador can be highlighted, which have bet on this type of technology to have roads with a longer useful life and lower maintenance times and costs.
Professor PHD. Lubinda Walubita from Texas A&M University – TTI Texas Transportation Institute and Civil Engineer Omar Torres, a specialist in advanced pavements from the University of Arizona, have given a very comprehensive conference in which they addressed all issues related to the performance of geogrids for Fortgrid Asphalt polyester in the maintenance and construction of road works.
In the following excerpt from the lecture, you will be able to observe the behavior of a pavement structure and its crack propagation performance with and without polyester geogrid, in controlled dynamic load tests.
The use of geogrids in the reinforcement of asphalt layers offers three essential advantages in the reinforcement of asphalt layers, this was explained by the experts on the subject in the conference that they offered with the help of Geomatrix.
Decrease the rate of pavement deterioration
Increase the useful life of the pavement
Reduce maintenance and intervention costs
These are the three advantages explained by pavement experts and specialists in geogrids and geosynthetic materials. If you are interested in knowing how Ecuador and Colombia are betting on this type of technology, you can see the full conference below.